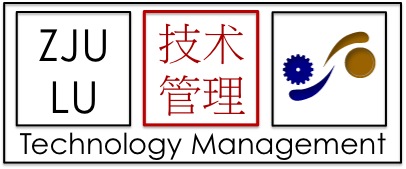 The world is becoming more international and cutting edge knowledge in marketing as well as engineering in a global world is becoming a valuable asset on the job-market. There is a lack of people with skills in both fields with the ability to connect market needs and innovations with product development, especially in an international context. International Market Driving Engineering (iMDE) is aimed at providing these knowledge and skills.
The course International Market-Driven Engineering is a joint course collaboration between Technology Management at Lund University Sweden (LU), and three schools at Zhejiang University China (ZJU). The course is developed within the framework of LU-ZJU JCIE (Joint Centre for Innovation and Entrepreneurship). The course langauge is English. The classroom will be D:201, Art building, Xixi campus, Zhejiang university. The course aims at making it possible to intertwine the two disciplines Technology and Management, in Sweden and in China, in four ways; Students, Teachers, Subjects and Cultures.
Updates
New lecturehall 21/9: East Building 1A-312 on Zijingang Campus
New lecturehall  12/10: Room 200 in West 1 Building on Xixi Campus (the first building on the left side when you enter the main gate of Xixi campus)
Final Presentations 17/10: All final presentations will be held on Wednesday Oct 17 (morning and afternoon).
 Information
Course Material
The course material consists of lecture notes and reading material for each lecture.
Project
As part of the course, the students should perform a project. The project which is related to innovation and product development, will be centered around a theme. The project should be carried out in groups of 6-8 students. Each group will work on a different project related to the theme.
2012 project theme: Helping-Everyday-Life
The Swedish students have already been divided into groups. The Chinese students will be added to these groups at the start of the course. The Swedish students' groups are presented below. There is also a LinkIn group.
Examination
At the end of the course the students should present their projects though a written report and an oral presentation. The grade is pass or fail. 
Results
Based on the theme - Helping everyday life - each group came up with their own innovation and prototype. The innovation is presented below through a short film. 
All-prototypes
Group1 - Naptop
Group2 - BeddyTeddy
Group3 - iLock
Group4 - SoLedLight
Group5 - EAChair
Group6 - OneWake
Group7 - GreenBin
Group8 - PoPoPhone
Acknowledgement
The start up of this course has been supported by STINT (Stiftelsen för Internationalisering av högre utbildning och forskning, www.stint.se). With this suport, and hard work, the course has become reality - thank you.