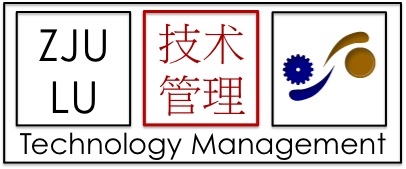 The world is becoming more international and cutting edge knowledge in marketing as well as engineering in a global world is becoming a valuable asset on the job-market. There is a lack of people with skills in both fields with the ability to connect market needs and innovations with product development, especially in an international context. International Market Driving Engineering (iMDE) is aimed at providing these knowledge and skills.
The course International Market-Driven Engineering is a joint course collaboration between Technology Management at Lund University Sweden (LU), and three schools at Zhejiang University China (ZJU). The course is developed within the framework of LU-ZJU JCIE (Joint Centre for Innovation and Entrepreneurship). The course langauge is English. The classroom will be D:201, Art building, Xixi campus, Zhejiang university. The course aims at making it possible to intertwine the two disciplines Technology and Management, in Sweden and in China, in four ways; Students, Teachers, Subjects and Cultures.
Updates
Information
2014-09-29: The date for the final presentations will be Thursday October 23rd, all day (i.e. 9.15-approx.17.00). Lecture-hall Room 300 in West 1 Building on Xixi campus. 
2014-09-19: Information about Report, Presentation and Film is uploaded
2014-09-17: Lecture on Monday (Sept 22) will be at JORCEP, Zijingang campus. Use public bus nr 89. Maps are available under Lecture5. 
2014-09-17: Lecture on Friday (Sept 19) will be in Room 103 Main Building, Xixi campus (white building located just south of Art Building).
2014-09-15: Tomorrows lecture (Sept 16) will take place 13.15-16.00.
2014-09-11: Please note that the course will start Monday Sept 15, 2014 (for the Chinese students, this is one week prior to normal course starts).
Course Material
The course material consists of lecture notes and reading material for each lecture. The course material will be provided at the lectures, the course material will also be available on TM-online.
Chinese Culture (for Swedish students only) - contact Julia Skäremo. 
Elective Course / Martial Arts (for Swedish students only) - contact Paulina Winbladh.
Groups
The students will be divided in 8 groups, each group consisting of both Swedish and Chinese student, as well as of both Engineering and Management students. Each group will have 6-12 students. The Swedish students have already been divided into groups. The Chinese students will be added to these groups at the start of the course. 
Project
As part of the course, the students should perform a project. The project which is related to innovation and product development, will be centered around a theme. Each group will work on a different project related to the theme.
2014 theme: Clean Air and Cars
Examination
At the end of the course the students should present their projects though a written report, an oral presentation and a short film. The grade is pass or fail.
Previous courses
Acknowledgement
The development of this course, year 2011-2012, was supported by STINT (Stiftelsen för Internationalisering av högre utbildning och forskning, www.stint.se). With this suport, and hard work, the course has become reality. Continouos development is made to the course each year, supported by Lund University (LTH and LUSEM). To everyone involved - thank you!